Fluffy, soft, pillowy, air fryer donuts are a thing and they are amazing.
If you have an air fryer, you know all about the temptation to make everything in it. It's kind of funny because all an air fryer really is, is a tiny convection oven with lots of hot air blowing around. Technically, if you have a convection oven, you have a giant air fryer. But there's something about an air fryer that just seems magic. And what's even more magic is that you can fry donuts in it.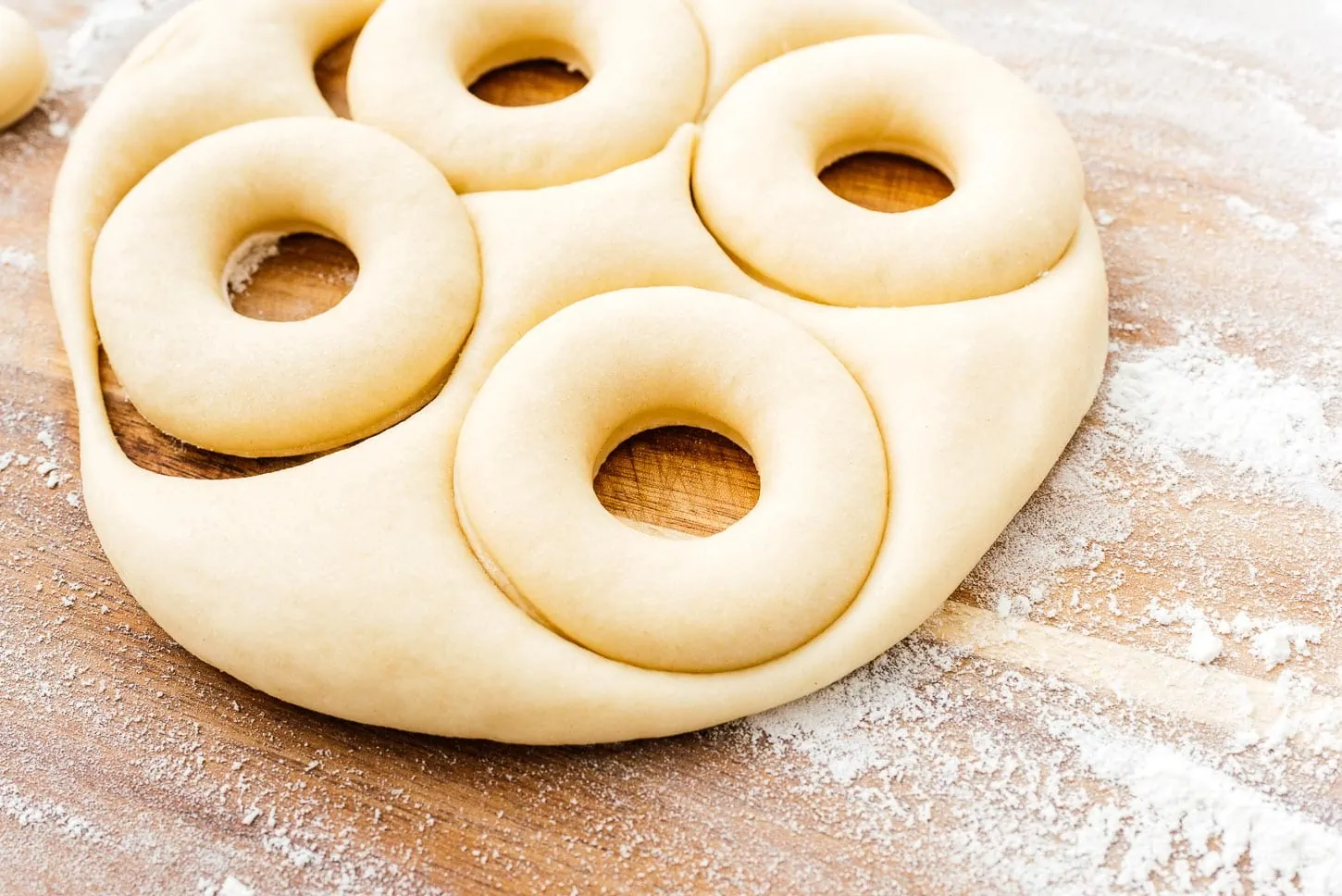 Air fryer donuts are the real deal
These yeasted air fryer donuts taste just like deep fried donuts and are way better than baked. You don't need to break out the deep fry oil. They're just like the regular yeasted donuts you know and love, but made easier in the air fryer. You can glaze them, like I did, or you can dip them in cinnamon sugar. Either way, these air fryer donuts are the perfect sweet treat.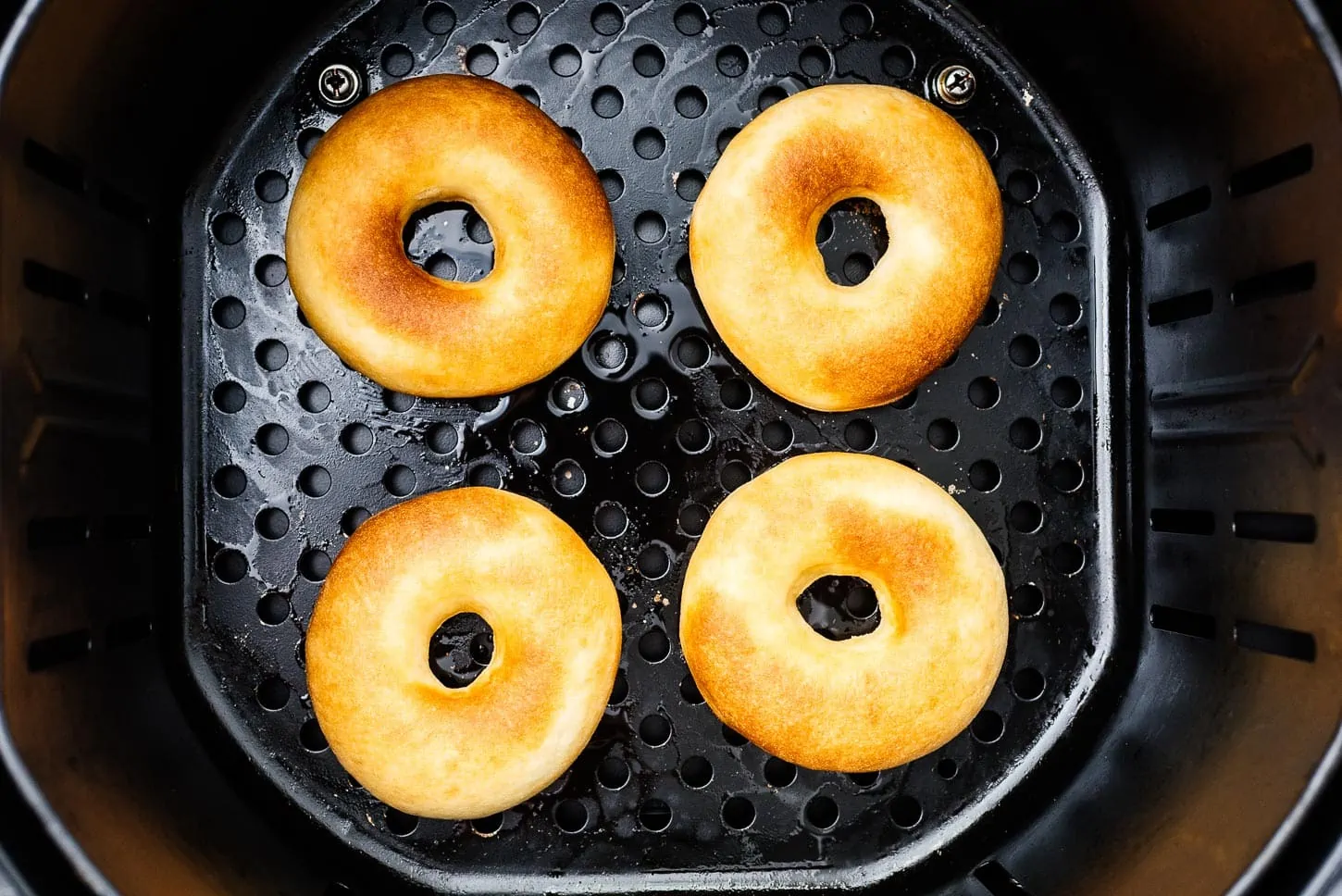 Biscuit vs Yeast Donuts
There are a bunch of biscuit donut recipes out there, but the truth is, if you air fry biscuit dough and coat it in glaze, it's still a biscuit, not a doughnut. Yeast donuts are fluffier, softer, and taste more like the kind of donut you can get at a really good donuterie. Making yeast donuts takes a little more time (mostly hands off) but it's so worth it.
How to make air fryer donuts
Mix. In the bowl of a stand mixer, mix together melted butter, milk, egg, and yeast.
Stir. To the yeast mixture, add flour, sugar, and a touch of salt, then stir everything together until it comes into a shaggy ball.
Knead. From there, knead the dough on high, using the dough hook, for 3-5 minutes, until the dough is smooth and elastic. If you don't have a stand mixer, you can knead everything by hand for about 10 minutes.
Proof. Gather the dough into a ball and let it rise, covered, in a lightly oiled bowl, until doubled, about 1 hour.
Cut. Tip the dough out onto a lightly floured surface and roll it out about 1 inch thick and then cut the doughnuts. Place the cut donuts on a parchment paper lined baking sheet and brush with melted butter.
Rise. Let the donuts rise, covered, until puffy and doubled.
Air fry. Preheat the air fryer to 350°F, then air fry the donuts for 3 minutes.
Glaze. Mix together melted butter, vanilla, milk and powdered sugar to make a glaze and dip the donuts in the glaze while they're still warm.
Enjoy. Pat yourself on the back for making homemade donuts and enjoy!